Weddings
I can arrange all your stationery at very competitive prices. The cost varies depending on volume and the price of stock, so it would be futile to try and maintain an accurate price list here, but if you contact me with your requirements I'll get back to you with a quote.
I'm not a caricaturist, but I do have a style, and draw a lot of little cartoons of my friends in the sketchbook I carry everywhere. Below are what I call 'bespoke digital portraits'. Contact me for prices.
Sandra & Valentin
I was commissioned to produce a unique image to commemorate this happy couple's wedding in Macedonia.  Fortunately the commissionee provided photos of them in their wedding clothes upfront so I was able to draw the picture of them together so it could be presented to them as a gift on their special day. The crowns in the emblem are Macedonian wedding crowns, which we decided to put there rather than on their heads as they would've worn at the ceremony. I asked about their personalities and settled on a pose with the commissionee.
I don't know them personally, but I'm informed they absolutely loved it. Because it's a vector, I can produce this sort of thing at any scale, so they got an A2 print. I can also (with notice) arrange favours, invites, and any kind of stationery.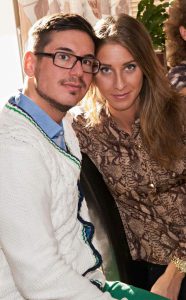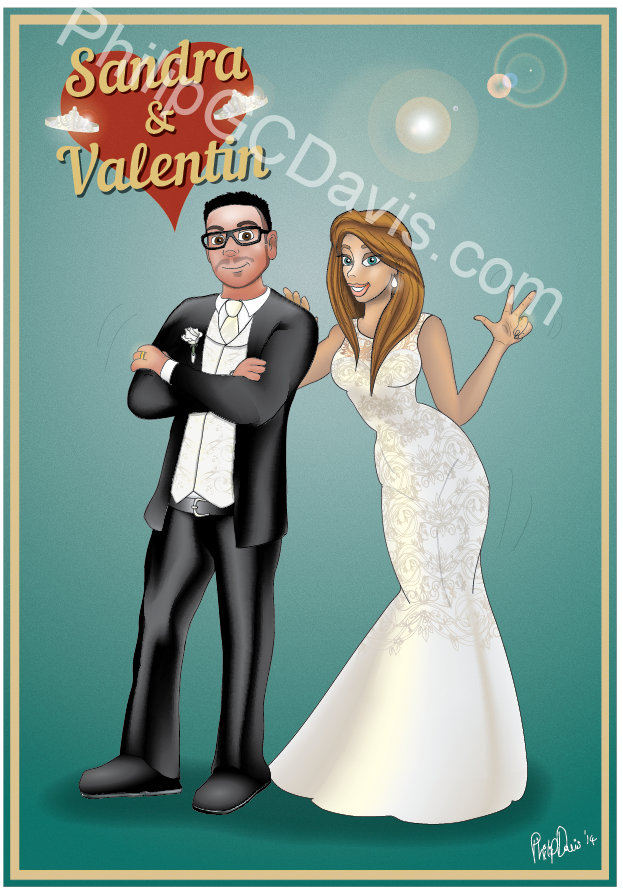 Lance & Emma 
This beautiful couple were perfect for my next portrait.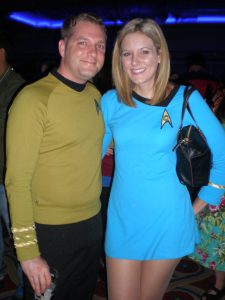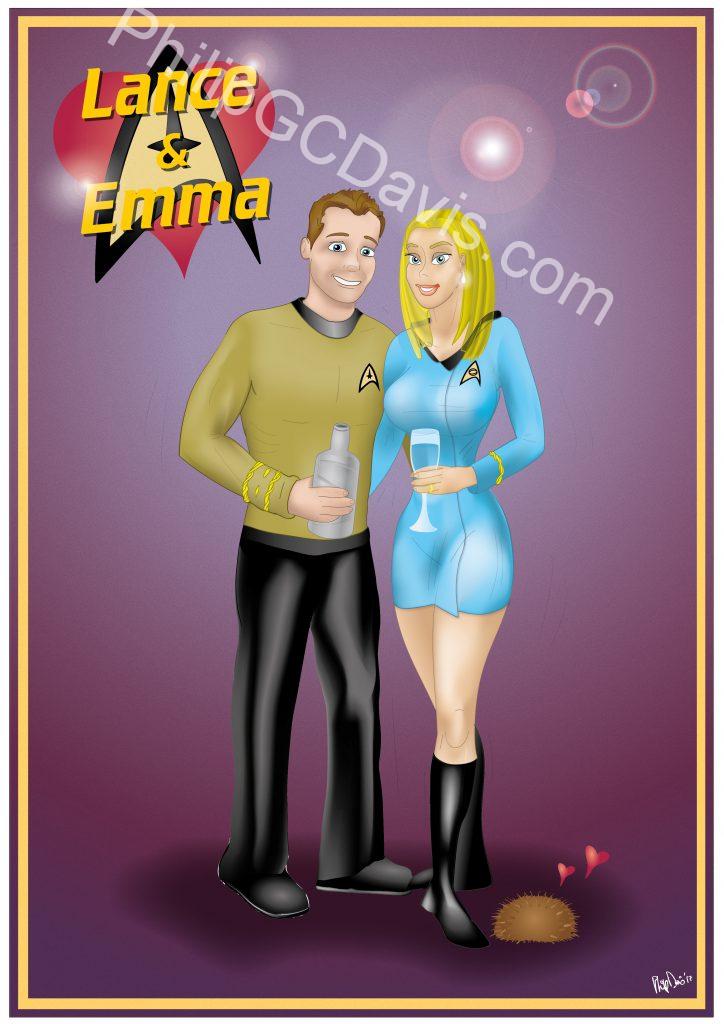 Mirror Plaques
Various members of staff come and go, and when someone left HETAS I'd produce them one of these, which I'd have printed on a mirrored surface by someone I know. They're all personalised for the individual and feature signatures of their colleagues and things special to them, making it a really cracking, lasting, leaving gift.